o/


GAA time


1337 :)


Zero >> Chat

HALF2 vid is out


Zero >> Chat

VSK WR TT: 59:59,31 :)


Zero >> Chat

1337L017 world record. FINALLY!!


Nah, not that good. Had some 31 misses.


Impsy Leek. =O


Blaztek >> Chat

Finaly I sendt a time again. Des 2015


Kopaka >> Chat

upload times works again

Records
» Level » DCup0301
Can you drive in the waterfall ? Exciting level with nice look.
Best Times
1.
34,88
FinMan [dat]
2.
34,94
Zero [dat]
3.
35,07
GRob [NGT]
4.
35,13
Jeppe
5.
36,22
BoneLESS [HHIT]
6.
37,32
xp [WNO]
7.
37,66
ToMo [mEkK]
8.
38,03
roope [MiE]
9.
38,59
psy [.]
10.
38,95
ThanaTos
11.
39,01
Flat [FS]
12.
39,10
skint0r [IV]
13.
39,42
HesteRace [EMO]
14.
39,49
Raven [EPO]
15.
39,62
Adebis
16.
39,90
Attlee [A&M]
17.
39,97
umiz [SAT]
18.
40,08
Karesz [LOS]
19.
40,41
ShittingB [EMO]
20.
41,11
veezay [rotaplask]
21.
41,12
Danielj [TAH]
22.
43,06
Alma [LaMe]
23.
43,44
Thunder [LET]
24.
43,48
gabika [KFC]
25.
43,95
Mats [TR]
26.
44,29
Binder [KFC]
27.
44,64
A.K.B. [EA]
28.
48,17
BID [AG]
29.
50,39
SpecB [UT]
30.
54,40
FLeshly [(Black)]
31.
57,61
Disk1 [KFC]
32.
58,17
1349 [(Black)]
Map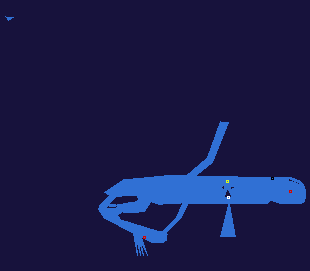 Record History
2013-07-07
34,88
FinMan [dat]
2013-03-22
35,07
GRob [NGT]
2010-09-10
35,13
Jeppe
2010-06-11
35,46
FinMan [dat]
2007-03-13
36,22
BoneLESS [HHIT]
2006-12-11
37,32
xp [WNO]
2006-12-03
37,66
ToMo [mEkK]
?
37,94
xp [WNO]
?
38,28
xp [WNO]
?
38,93
ToMo [mEkK]
?
41,42
xp [WNO]
?
41,57
ToMo [mEkK]
?
45,06
Binder [KFC]
Contest Levels

eLopa

ILDC

Dakar Cup

Dakar Cup 2
Internal Mixes

Mirror

Max

Tilted
Level Packs

WkE levels

umiz

qumiz

OBLP

NP

Qsla

Gsla

Shareware

Great Sticks

semen

VSK

BlaZtek Adventure

kachi

Haru Pack

Pab Level Pack

Handpicked Jeppe battles

GAB

Found Internals

HALF1

HALF2
Pipe Levels

EPLP

Tube

FinMan Pipes

Random igge Pipes
Höylä Levels

veezay höylä

Höyl Pack

Raven Höylä Pack

FinMan Höylä levels

danpe levels

I-levels

Bliz Höylä

Alma Zero Höylä Pack
Moposite

Höylä Mission

Custom Levels

Lost Internals

MC Levels

LGR Levels

Official Top 10

Level Of the Month

World Cup